Dream Among the Stars:
A Blue Star Night
Dream Among the Stars: A Blue Star Night
McKee Foundation's Gala for Wellness
Join us for dinner, dancing, and a chance to win one of 10 incredible vacations plus a new Subaru from Subaru of Loveland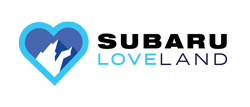 embassy suites
in loveland
4705 clydesdale pkwy
Loveland, co 80538

All proceeds will benefit the Blue Star Fund, which helps veterans in northern Colorado

All proceeds will benefit the Blue Star Fund, which helps veterans in northern Colorado
This year's Gala for Wellness, A Blue Star Night, will be a formal/black-tie evening affair with lots of fun to be had! In addition to a gourmet plated meal and just-for-fun gambling, we will have a live band, Great Family Reunion, to keep you on the dance floor all night long. There will be a chance to win 10 vacations and a brand-new Subaru, generously sponsored by Subaru of Loveland. Our program is proud to feature Sal Giunta, First Living Medal of Honor Recipient since the Vietnam War, who has an amazing story to share. Click for our Facebook event »
This is McKee Foundation's largest fundraising event. McKee Foundation is a community healthcare foundation that actively supports the pursuit of a community in good health. By bridging the gap for our neighbors in northern Colorado, we are one step closer to creating a community of wellness. McKee Foundation is a registered 501(c)(3) nonprofit organization, tax ID: 74-2182919.
This year's primary beneficiary is our Blue Star Fund, which provides assistance to the 23,000 veterans and their families in northern Colorado who are in need of healthcare and wellness services. This fund is a safety net for those who have served and includes support for behavioral health, dental health, pain management, housing support, and transportation, among others. We are excited to honor those who have served at the 2018 Gala for Wellness – will you join us?
What do I get with my ticket purchase?
All tickets to the 2018 Gala for Wellness include:
Doors open at 5:30pm, dinner will be served at 7:00pm
Every guest in attendance gets one entry to door prize vacation and additional entries are not available for sale
As this is a nonprofit fundraising event, refunds will be considered on a case by case basis
Every guest in attendance gets one entry to door prize vacation and additional entries are not available for sale
As this is a nonprofit fundraising event, refunds will be considered on a case by case basis
At the end of the night, a prize will be given to the "big winner" of just-for-fun gambling
For the wine drinkers, we will have a wine pull sponsored by Wilbur's Total Beverage
At the end of the night, a prize will be given to the "big winner" of just-for-fun gambling
For the wine drinkers, we will have a wine pull sponsored by Wilbur's Total Beverage